Moving to Knoxville in 2021?
Posted by Ryan Coleman on Wednesday, January 20, 2021 at 1:53 PM
By Ryan Coleman / January 20, 2021
Comment
If you're planning a major move to the Knoxville Tennessee area in 2021 there are some things to know about.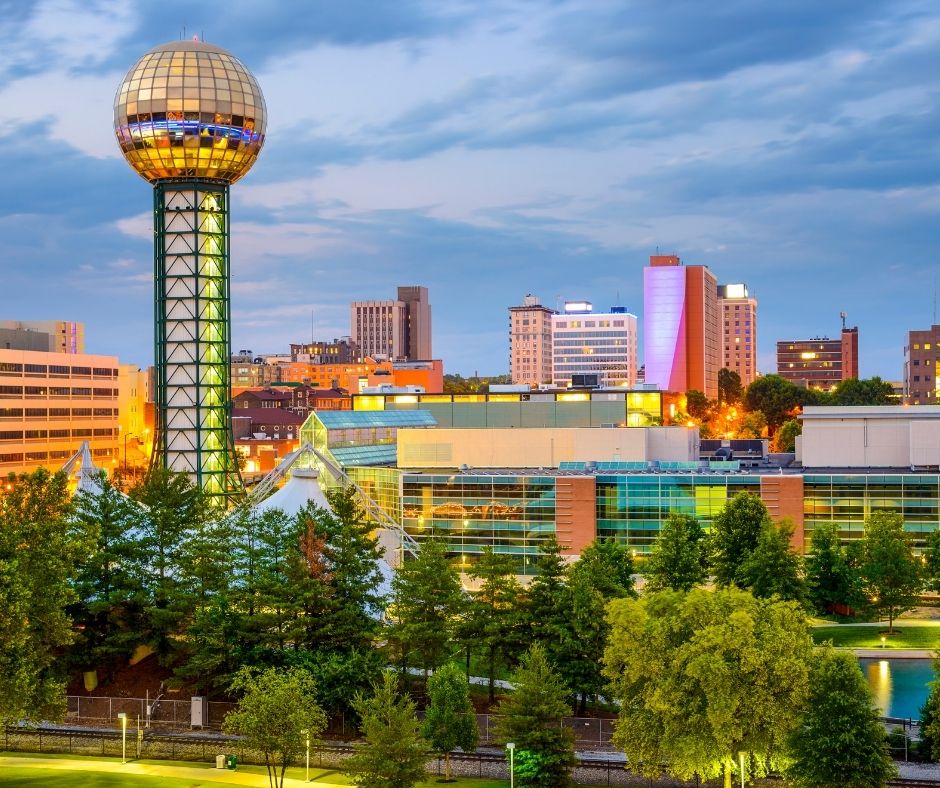 You're problem a little bit of research on the Knoxville area. From those that live here, relocated here, and grew up here, here are some things to know about the Knoxville area before making the big move.
Visit first.
Chances are if you're planning a move to Knoxville you've probably already. If you've fallen in love with the area like we have, you'll understand why we love the mountains, the culture, the symphony, the people, and our sports (where orange). But if you haven't had the chance to visit, we urge you to do so. This is a great way to learn about the city, connect with locals, and start a relationship with a real estate professional.
At Hometown Realty, we know the Knoxville area like the back of our hand and would love to help you find the perfect neighborhood for your needs and budget. Trying to get into a certain school zone? We can offer a list of properties in that area. Want to be within walking distance to the nearby coffee shop or Trader Joe's? We can point you in the right direction.
Take a day or two and simply get lost in the city. You'll find different avenues, quaint little villages, and unique communities all over Knoxville. There's usually something for everyone whether it's your taste in music, food, or sports. If you need help on where to stay during your visit, we'd be happy to help with that as well.

Orange IS Knoxville.
Forget orange is the new black, orange has always been everything in Knoxville. Our distinctive orange color was chosen as the school's major color in 1889 inspired by the orange and white daisies that grew on the University of Tennessee's campus. Today it's not only one of the major sports uniform colors but it's all over the city. You pretty much see it on anything you can think of so the sooner you get to love the color orange, probably the better.
The start of the Tennessee River.
We have some of the most beautiful typography anywhere in the country. The Tennessee River forms Knoxville's east side and runs downtown which means that water opportunities are endless. Jump on the Star of Knoxville paddlewheel riverboat, rent a canoe or kayak, paddleboard, jet ski, or simply enjoy boating and fishing on our beautiful Tennessee River.
Recession-proof.
We've done a pretty good job recession proofing our economy. In 2013, Knoxville was named #2 on the list of the happiest cities to work in by Career List.com. We've been in the top 50 best places for businesses and careers in Forbes magazines and the best place to retire by Livability.com. We've been named one of the top three cities in the country to have recovered best from the recession in 2008 and 2009 and we are in the top 10 for economic growth potential. Whether you're moving here for work or just want a great job, Knoxville's a pretty darn great place to be.
You're close to more than you probably imagine.
Did you know that two-thirds of the population of the entire country lives just a day's drive from Knoxville? You can hop on any one of our major freeways and highways and connect all over the country and the state. You can get pretty much everywhere from Knoxville Tennessee. This makes it a great location for day trips, getting out of town once in a while, or if you like to be close to family but maybe not live in the same state.
Mountains and lake land.
It's not flat around here. Just 30 minutes from Knoxville is the beautiful Great Smoky Mountains National Park and in addition to the Tennessee River, there are seven lakes around Knoxville including Cherokee, Douglas, Ft Loudoun, Milton Hill, Noris, Watts Bar, and Tellico. If you love nature, mountains and lakes, Knoxville has you covered.
We love our music.
Knoxville is the heart of Americana Revolution. We have bluegrass stations, musical performances, as well as the Knoxville Symphony Orchestra, theater, annual concerts, music in the park, and festivals and events.
Foodie paradise.
Whether you are a "Top Chef" junkie or just like a good craft beer, you'll find fantastic food, wines, and craft breweries all throughout Knoxville. We have some of the top restaurants in the country, delicious pubs and brew gardens, wineries, fine dining restaurants, cafés, bistros, and coffee shops. There are hundreds of restaurants and eateries throughout Knoxville so you'll definitely find something you love around here. Plus, once the locals find out about a tried-and-true spot, it'll stick around for a while.
Don't be intimidated by our "insider' feel.
You won't have to live here for long before you feel like a Knoxville insider as well. A lot of people have been close knit friends for decades but even if you're new to the area, getting involved in community projects, local churches, events, and neighborhood festivals are all great ways to meet new friends and get the insider feel that most of us have already felt for years.
Low cost of living.
It's extremely affordable to live in Knoxville. A one-million-dollar shack in California would be an extravagant hundred-acre mansion around the Knoxville area. Your money definitely goes farther in Knoxville. Plus, healthcare costs, housing, utilities, and general everyday costs are lower than the national average. The median home cost is only about $175,000, making it a great place to call home and own a home. The average property tax rate is currently 0.715%, considerably less than the national average of 1.211%. Even though our sales tax is slightly higher, it's lower than more than half of the other cities in Tennessee.
Knoxville is a beautiful place to call home and not just the landscape but the people, things to do, food, community, and general contentment in livability. We love to help you find the perfect home in Knoxville. Start browsing some of the more popular communities in Knoxville below or you can click on 'cities' above and check out all of the outlying cities and suburbs around Knoxville.