Why is There Such Little Inventory in the Knoxville Real Estate Market?
Posted by Ryan Coleman on Monday, February 22, 2021 at 1:28 PM
By Ryan Coleman / February 22, 2021
Comment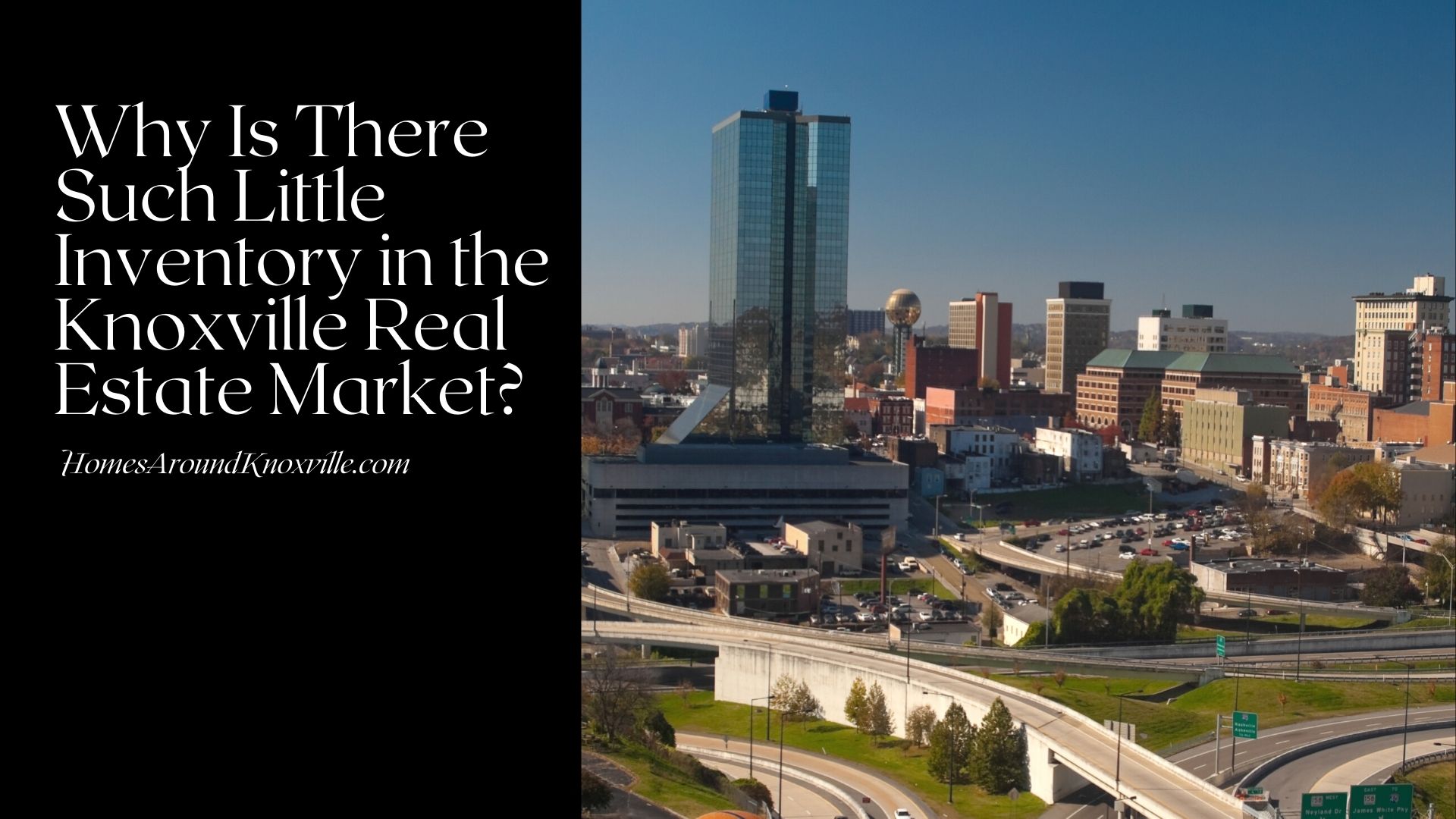 If you've been in the market for a new home or are a first-time buyer looking to get your very first home, you may have noticed the lack of inventory available. It's been quite a frustrating time for the average home buyer looking to find a new place to live. It's not just 2021; the past few years have seen a dry market for home buyers. Let's discuss some of the reasons why home inventory has been so low for this long.
Pandemic
There's simply no getting around the fact that the COVID-19 pandemic has brought its own share of difficulties, even for those looking to buy a home. As more and more people looking to move into the suburbs and away from the big, hemmed-in cities, houses begin to disappear quite quickly. Those already living in the suburban, rural areas certainly aren't looking to sell and move away; therefore, the availability of homes dissipates. Those who may have considered moving now aren't because they're working from home and have no need to move anyway.
Related: How the pandemic shaped fix and flip property buyers
Boomers
Unfortunately, the boomer generation today has a tendency to not want to move. Typically, the top reason people want to move either has to do with a new job opportunity or upscaling the size of the home due to an increase in family members. Boomers aren't generally faced with those options, so they stay put. They tend to be less willing to move than previous generations.
Low-interest rates
Low-interest rates are quite the appeal to people looking to buy a home. They're also an incentive for homeowners to stay put if they already have a great interest rate. As rates go up, more and more homeowners will refuse to move so they can keep their current rate locked in. The current average rate on a 30-year fixed mortgage is sitting at 3.99%, according to valuepenguin.com. Low rates mean an increase in home buyers to snatch up those properties before the rate goes up.
Homeowners restricting access
To put it quite frankly, homeowners share part of the blame as well. Because they want the value of their homes to go up, they will often elect local officials to enact zoning laws and regulations on their behalf to keep new homes from being built in their areas. This often makes new homes more expensive.
More: Should you rent or buy right now?
If you're one of those people looking to buy a home in 2021, don't give up hope. To everything, there is a season, and the Knoxville real estate market will change in your favor!
More tips for home buyers
Is it better to buy or build right now?
New construction homes vs. older homes...