Knoxville Home Builders Struggle to Meet Demands
Posted by Ryan Coleman on Wednesday, February 3, 2021 at 10:49 AM
By Ryan Coleman / February 3, 2021
Comment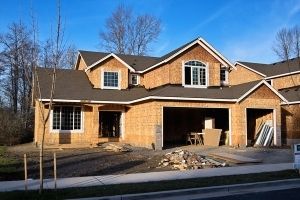 The Knoxville area is struggling with homebuilders scrambling to find enough materials to meet the current supply and demand. Many of these home builders and developers will continue to see high demand and high costs in materials throughout 2021. In a recent article by Realtor.com, Knoxville Tennessee ranked number 32 on the top housing markets for 2021 forecasting a nearly 8% sales growth and a nearly 6% price growth over the last year. That increase in new residents plus a low inventory, as well as low-interest rates, means high demand for homebuyers. And, many economists and local real estate agents feel that this is a projection of what 20/20 will look like as a whole.
Many home builders and developers are raising their prices as we come into the spring. Materials are going up, demand is going up, and this naturally will increase all new home builds throughout 2021. Ashley Burnett, Executive Vice President of the Home Builders Association of Greater Knoxville, says that they do not anticipate a slowdown but builders are busy and expect a good year in 2021 in spite of the increase in building costs. From January to November 2020 there were 2046 residential permits filed including those for multifamily, attached units, and single-family homes. Of that figure, just over 1600 were detached or single-family housing units. The number of detached permits in 2019 was 1800. This number has gone down primarily due to material costs and supply.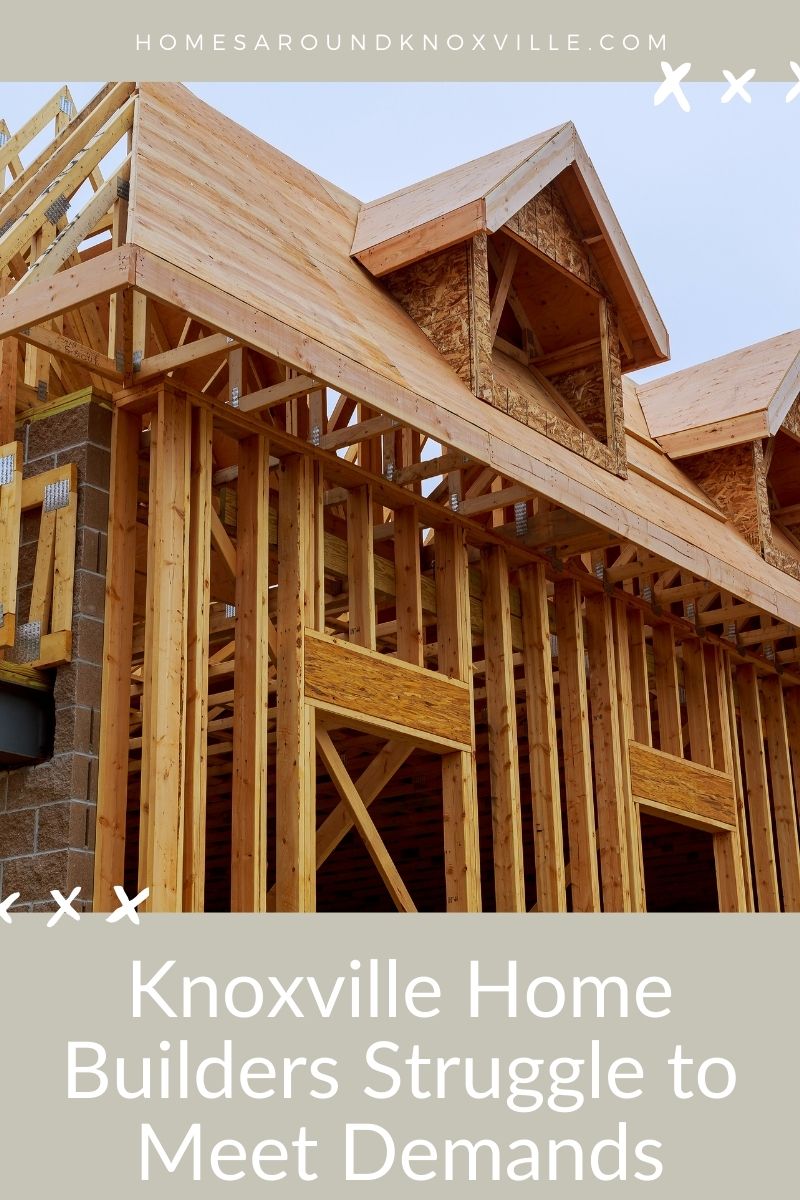 Worley Builders, a local Knoxville developer, closed 52 homes in 2020, of 25% from 2019. They are projected to complete a similar number of homes in 2021. These affordable, single-level homes offer some of the most desirable and popular styles of homes in the area. Many builders are anticipating a supply chain delay, however, this shouldn't slow down the building process too much.
Across East Tennessee, over 3500 residential building permits for single-family homes and duplexes were filed in the first three quarters of 2020, up 16% from 2019. This includes larger markets in Anderson, Blount, Hamblen, Jefferson, Loudon, Monroe, Roan, and Seaver counties.
The industry overall is strong even for resale properties right now. However, the focus is on building new homes for consumers as well as those in active adult communities or 55 and over. Two new communities in Loudoun County opened in 2020 for those 55 and older and more are planned throughout other counties in East Tennessee for 2021. The Grove at Cedar Hills in Lenoir City and the Grove at Chatuga Coves were just two of the main communities opened and currently being built out in 2021.
However, the biggest issue continues to be inflated prices and long delays for supplies. Meeting that demand will continue to be a challenge for many developers and builders. It's not just building materials but its appliances, doors, lighting fixtures, and windows all play a factor in completing a home and if these items are unavailable, it's making it difficult to complete the entire project.
The median home value for properties in general across Knoxville rose dramatically from $192,500 in $2019-$229,900 in 2020. Home prices have increased 11% over the last year, and as we head into the year of the vaccine, we should see an overall boost to the economy in general. The general consensus continues to increase and single-family home construction in 2021 but the rate will slow. By November of last year, sales of new single-family homes have fallen 11% over the previous month but were still up 20% over the previous year.
Naturally, medium-sized cities of the most gains and single-family homes in the third quarter with a more than 50% growth over the previous quarters.
Whether you are buying or selling, looking for new construction, or a lot to build on, the key is getting the right agent to help negotiate for your terms in your price. Contact the experts at Hometown Realty in Knoxville and throughout communities surrounding the city. We love to help you find the perfect home for your needs and your budget.
Contact Us for All New Home Developments