How to Make Grout Look Like New
Posted by Ryan Coleman on Monday, October 19, 2020 at 11:01 AM
By Ryan Coleman / October 19, 2020
Comment
Grout is a must when it comes to tile flooring and counters. Unfortunately, it doesn't always look very appealing, especially if it is not routinely cleaned.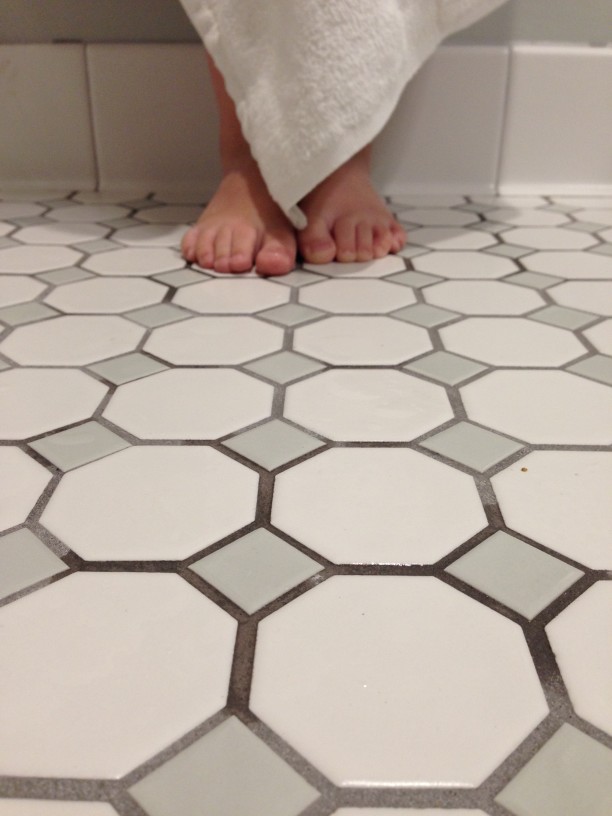 Luckily, grout is a common material used in flooring, and due to that, you can find many ways to help clean it. If you've recently purchased a house that has stained or discolored grout or are looking for a way to give your grout a deep cleaning, there a few products that are sure to help. While there are many different products, materials, and ways to clean grout, these are a few of the most popular. Or maybe you're selling your home, in which case, you'll need that grout to shine!
Option 1
Make a cleaning solution of 50/50 water and vinegar and place the mixture in a spray bottle. Wipe down the grout with hot water to help loosen and remove any surface dirt. Once you've wiped the grout, you can spray the grout with the 50/50 mixture, let stand for 5 minutes, and then scrub the grout with a soft brush. Once you've finished scrubbing you should mop or wipe the grout down to clean up any additional cleaning solution.
Option 2
For heavily stained grout you can try mixing hydrogen peroxide and baking soda into a thin paste. Apply the paste to the grout and allow to sit for up to 10 minutes. Once the paste has sat you can then use a toothbrush or small bristle brush to scrub the grout. Never use a metal bristle brush as this could cause damage to the grout. Once you've scrubbed the grout take a damp cloth to wipe down the grout or mop away the excess.
Related: Cleaning Products that Damage Grout
Option 3
If you know that your grout was once white, you can try to bleach the grout to bring it back to its original color. You'll want to mix 2 parts baking soda to 1 part bleach, this should result in a thick paste. Apply the paste to the grout and allow it to sit for 5-10 minutes. After the paste has sat you can take a bristle brush to scrub the paste into the grout, ensuring you are not removing or cleaning the paste from the grout. Work in a circular motion to "massage" the paste into the grout and then allow another 5-10 minutes before rinsing the paste off the grout with a wipe, cloth, or mop.
Routine cleaning will help keep your grout looking it's best. Easy ways you can help keep your grout clean include mopping frequently (we recommend a mop that helps suck up the dirty water such as a Bissel Crosswave) and doing small bi-weekly cleanings to avoid a full deep clean. You can do a small cleaning with something as simple as a magic eraser as it will remove any surface dirt from the grout.
For more tips on keeping a clean house or advice on how to buy or sell homes in Knoxville, contact us below!