How to Get Your Home Holiday Ready During COVID
Posted by Ryan Coleman on Tuesday, November 3, 2020 at 9:52 AM
By Ryan Coleman / November 3, 2020
Comment
What a weird time it is! But holidays don't get canceled. However, we are doing things a little different this year and we all want to keep safe and healthy. So if you're planning on going ahead with the festivities, here are some ways to keep everyone safe and healthy.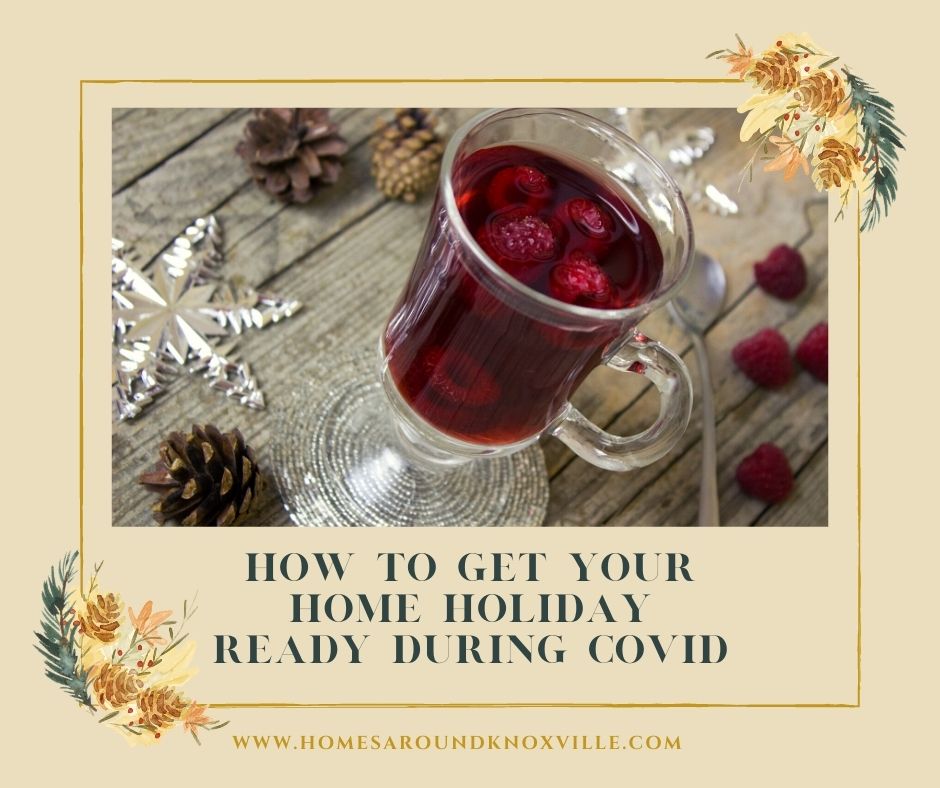 Limit the number of guests - It's not always easy to limit the number of family members or friends you invite to your home for the holidays, but unfortunately, it is necessary. Make a decision as to how many guests you feel comfortable hosting in your home, while still being able to socially distance. Make a suggestion to the family and friends that don't make your guest list to schedule a virtual dinner, so you all still feel like you are together.
Serving the meal - Many families have a buffet style dinner during the holidays, this should be avoided. Plan on having one person serve everyone to avoid multiple people handling the serving utensils.
Dinnerware - It's not as eye catching but, consider using one-time use plates, bowls, cups, utensils, etc. Not only does this make the clean up easier, it also helps avoid multiple exposures while cleaning the dishes.
Cleaning Surfaces - Continuously cleaning services, especially surfaces that are commonly touched is extremely important. Having a disinfectant spray or cleaning wipes (Clorox wipes) close by can be very helpful to keep surfaces clean and sanitized.
Food Prep - Having guests that aren't a part of your immediate family, you should wear a mask while preparing the meal. Protecting your guests from possible exposure is just as important as protecting yourself.
Location - Weather permitting, consider having your gathering outside or in a well-ventilated space. If you keep your guests inside, opening a window or screen door is ideal but outside is even better. Hosting your guests outside could be a challenge if the weather is chilly, if this is the case portable heaters or a bonfire could take the chill off and not only make your gathering a little more fun but, more importantly, make your guests more comfortable.
Duration - Spending time with friends and family, especially during these days of quarantine, it can be difficult to put a time limit. Keeping your gathering to a minimum can reduce your risk of exposure. Giving a specific start and end time to your guests can make it easier to tell your guests that the party is over, it's time to leave.
Masking - Asking your guests to keep their masks on during their visit, with the exception of eating or drinking, is very important to limit everyone's risk of exposure. When you extend the invite, make sure to mention it and follow up with an email or text. Most family members when invited over for a holiday dinner will ask if there is anything they should bring, ask them to make sure to bring their masks and wear them.
Handwashing - Make sure to have plenty of soap available near all sinks and to make it a little fun, put a saying or reminder next to the sink to encourage washing for at least 20 seconds. Also, have hand sanitizer (containing at least 60% alcohol) readily available as well.
Self Quarantine - Consider having your household family members and asking your other guests to avoid contact with others for 14 days prior to your gathering. This may not be possible for everyone but, it doesn't hurt to make the request. This will limit the risk and if someone ends up having symptoms of Covid prior to your gathering, they have time to cancel and not put everyone in attendance at risk.
While this isn't forever, it will certainly be something we'll talk about at future holiday gatherings for years.
Remember, just because it's the holidays doesn't mean folks don't need to buy and sell real estate. If you need to sell your Knoxville home or buy a property in and around the Knoxville real estate market, don't hesitate to contact us anytime.
Additional Holiday Resources:
Should you really buy a home during the holidays?
Should you decorate for Christmas if you plan on moving?